Thanks to the Tibetan temples and monasteries, Bylakuppe on the way to Madikeri from Mysore is a popular destination. Mysore to Bylakuppe is about 85km. Technicaly Bylakuppe is in Mysore district, but closer to Madikeri than Mysore City.
Take the left diversion at a village called Kuppam, that appears just before the Kushalnagar town, after Periyapatna. You'll need about a hours time for the detour and visit the attractions of Bylakuppe.
A little ahead on the highway after Kushalnagar is Kaveri Nisargadhama island, a popular picknik spot.
About 15km southwest of Kushalnagar is Dubare Elephant Camp.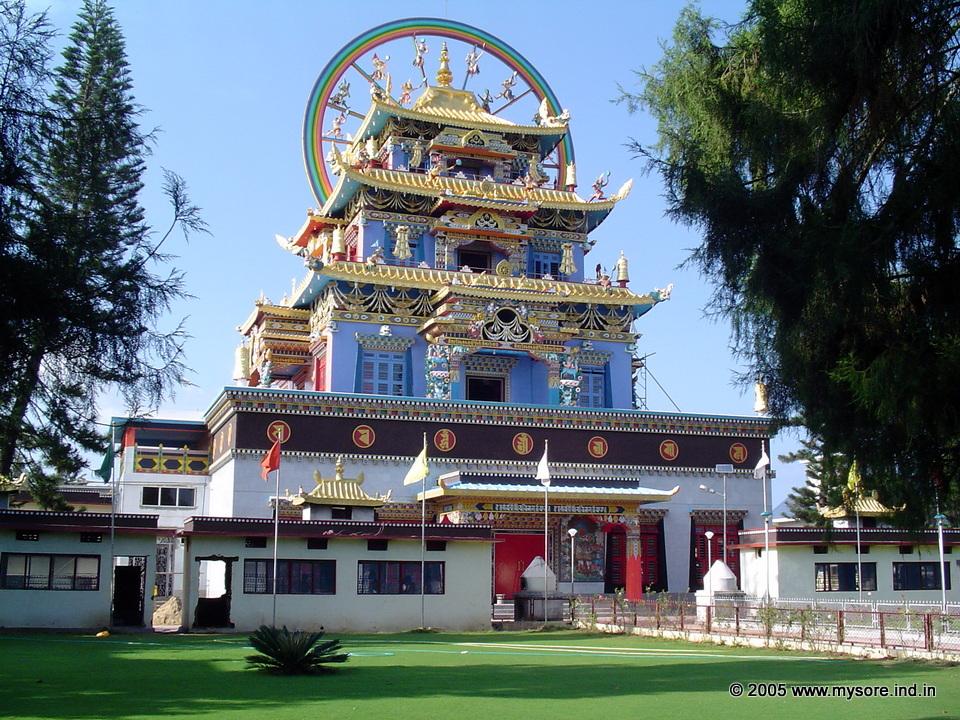 Tibetan Temple at Bylakuppe , near Mysore