Big Bazaar is one of the largest supermarkets in Mysore city. A great place to shop for food stuffs,groceries, clothes,  household electronics,glassware,furnishing.... This is located on JLB road between the Ramaswamy circle and the RTO circle. Weekend shopping is typically a crowded affair, especially at the checkout counters and the parking lot. That shows Big Bazaar's popularity.
Shopping apart, this is a great place to get a Mehndi work done ( henna decoration on hand ).
There are a few artists sitting right next to the mall's entrance. You'll also find a good deal of snacks stalls in front of the building , that is apart from the restaurant at the top floor of the mall.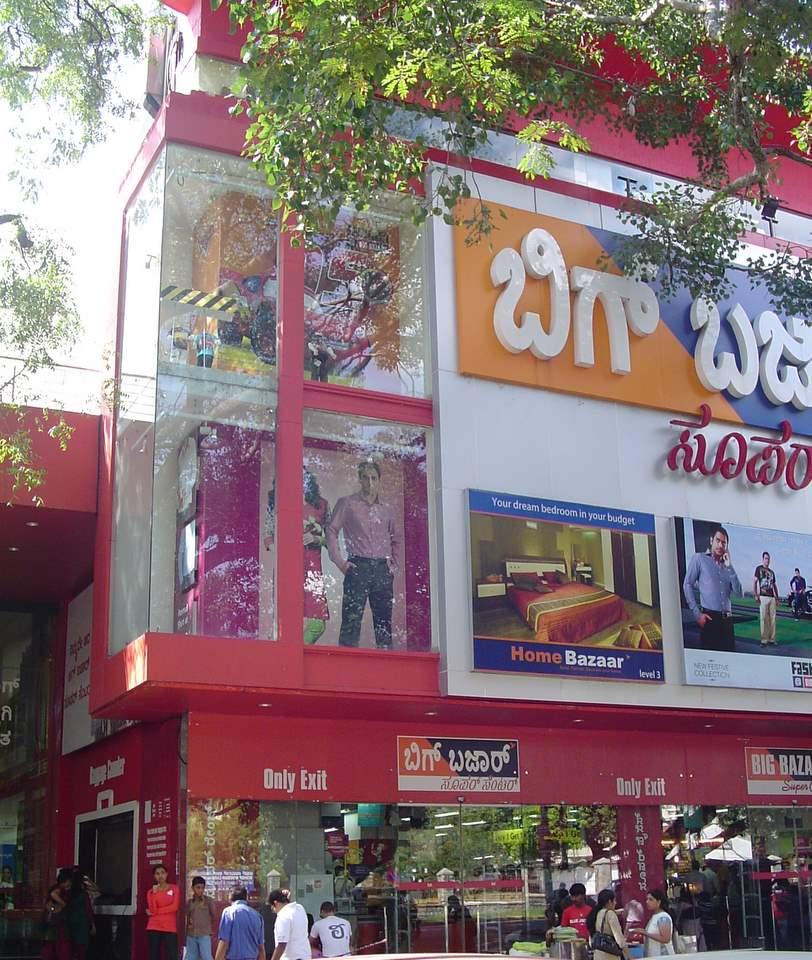 Big Bazaar supermarket in Mysore