Nisargadhama or Kaveri Nisargadhama Island is close to the State highway connecting Mysore with Coorg.
This tiny island formed by thick foliage and bamboo grooves is a very popular weekend pick nick destination. The attractions and a deer park , elephant ride and of course Nature.
You'll also find a few drive-in restaurants near to the entry point, by the side of the highway. Nisargadhama is about 3km towards Madikeri from Kushalnagar. A little south of Nisagradhama is Bylakuppe, another popular tourist destination.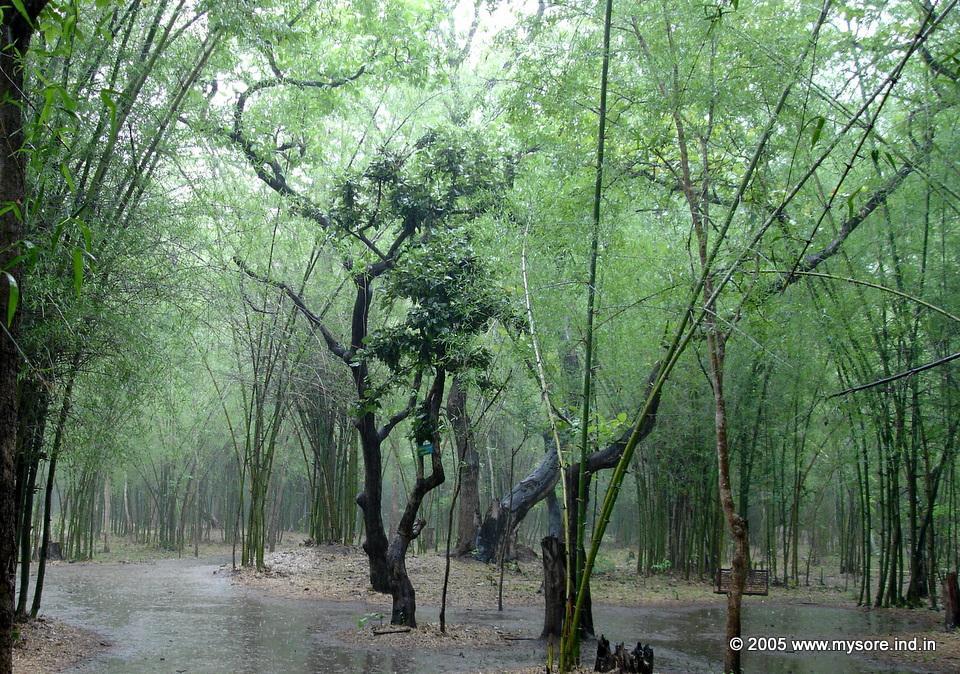 Rain drenched Nisargadhama Island near Coorg