The Bhuvaneshwari Temple with the chola style gateway tower is located on the northern side of the Palace complex corresponding to the Varahaswami Temple in the south with identical looking tower, providing a architectural symmetry to the campus layout.
This temple was commissioned by Jayachamarajendra Wadiyar in the 1951.
The principal deity Bhuvaneshwari was carved by the famous sculptor Siddalingaswamy of Mysore. Besides the other sculptures of Surya, Mahavishnu, Maheshwara, Rajarajeshwari, Ganapathi and Chamundeshwari are also the works of the said famous sculptor.
The copper Surya Mandala , an important artifact in this temple was transferred from the palace to this temple by the erstwhile maharajah Jayachamarajendra Wadiyar.
The temple is located close to the Balarama Jayarama Gateway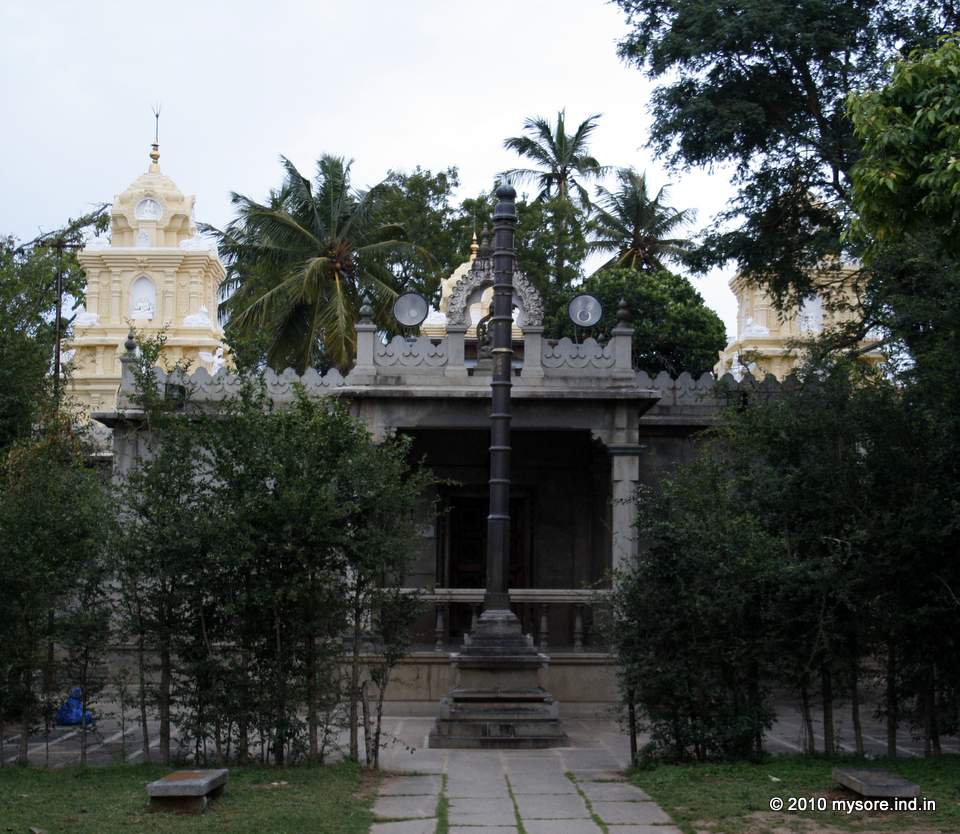 Inside the Bhuvaneshwari Temple at Mysore Palace. Seen on either sides of the flagpost is Henna plants (Lawsonia inermis )