Srirangapatna is well connected by both road and rail. The nearest major city for Srirangapatna is Mysore , which is located about 20km (12 miles) south of Srirangapatna. Bangalore is some 125km (78 miles ) northeast of Srirangapatna.
The highway that connects Bangalore with Mysore (SH17) passes through Srirangapatna town. So is the rail connection between Bangalore and Mysore. Srirangapatna has a small railway station, most of the express trains stops at Srirangapatna.
From Mysore city you can easily reach Sirangapatna by the local bus service. There are frequent bus services ( AC (Volvo) and non AC) to Srirangapatna from the Mysore city bus stand.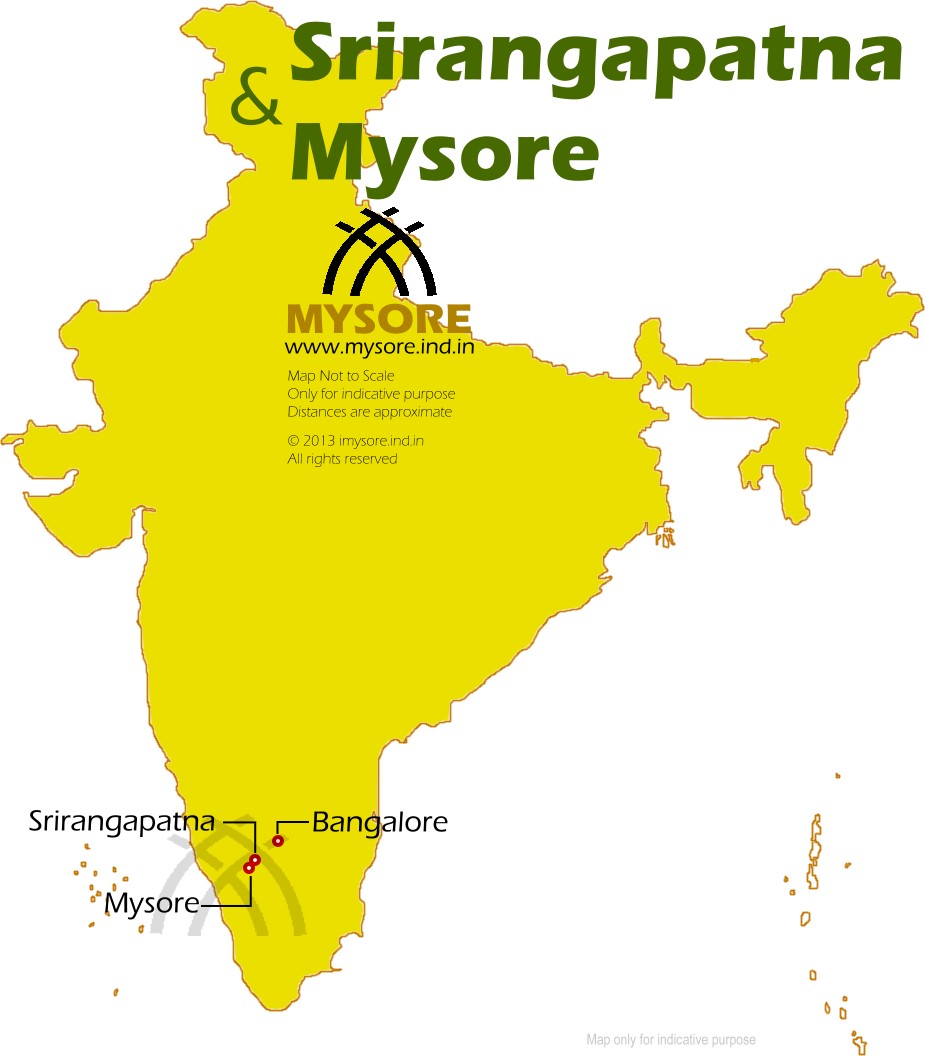 Srirangapatna is located ner to Mysore, on the SH17 to Bangalore